TED COURSES | DIGITAL WAKE | 2022
TED COURSES

Digital wake worked with Ted Designers to design courses through storyboards that outline the user experience. The version of the courses will be developed in Web flow. Designed on XD with some usage of Figma. The idea of Ted Courses was to build a new-online environment for learning experience. These courses are "crafted for the dreamers, thinkers and doers who want to discover, share and activate ideas that matter."



courses.ted.com
APPROACH
The challenge was to create an effective, friendly interactive design, programing and implementation support for users to have a learning experience based off a Ted-talk speaker of their choice.
MY ROLE
I led the UX/UI design of the Ted Courses between November 2021 and January 2022 and collaborated with another designers on refining and cleaning the artboards.
In addition, I worked alongside a content writing and a web developer.
I stopped working on the project during the detailed visual design phase as the website started to be built.
The app launched around February 2022.
---
SERVICES: WEB DESIGNING, USER EXPERIENCE, USER INTERFACE WIREFRAMING, BRANDING
Define:
How might we effectily get users to dive deeper in their knowldge based off of a Ted Talk speaker?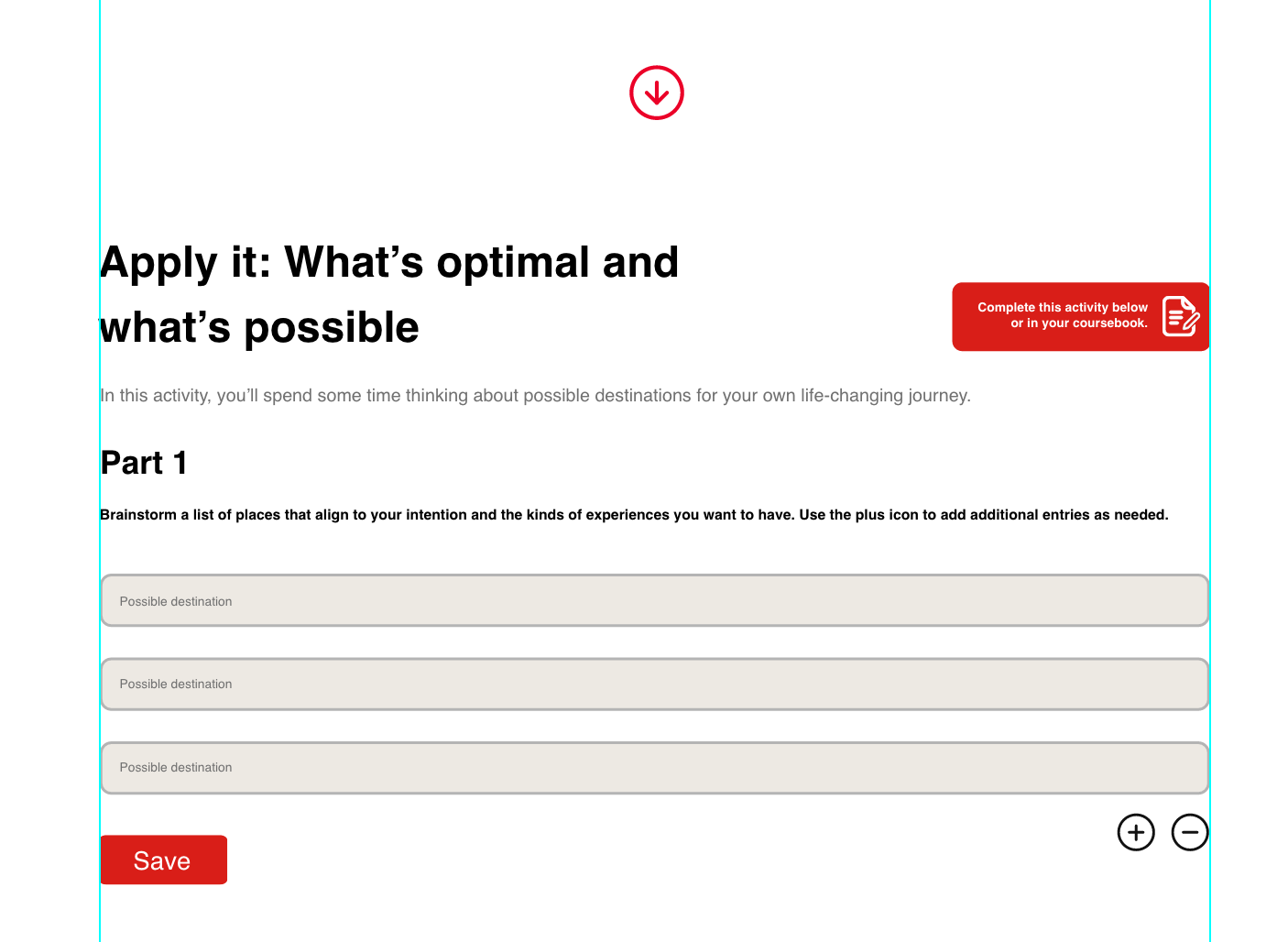 Ted wanted "flow" when it came to going through each question in the learner program. They wanted the program to feel natural and intuitive, so I worked to create a user interface that would create a sense of flow while going through the material. I tested it multiple times with a few users to make sure it was optimized for the best user experience.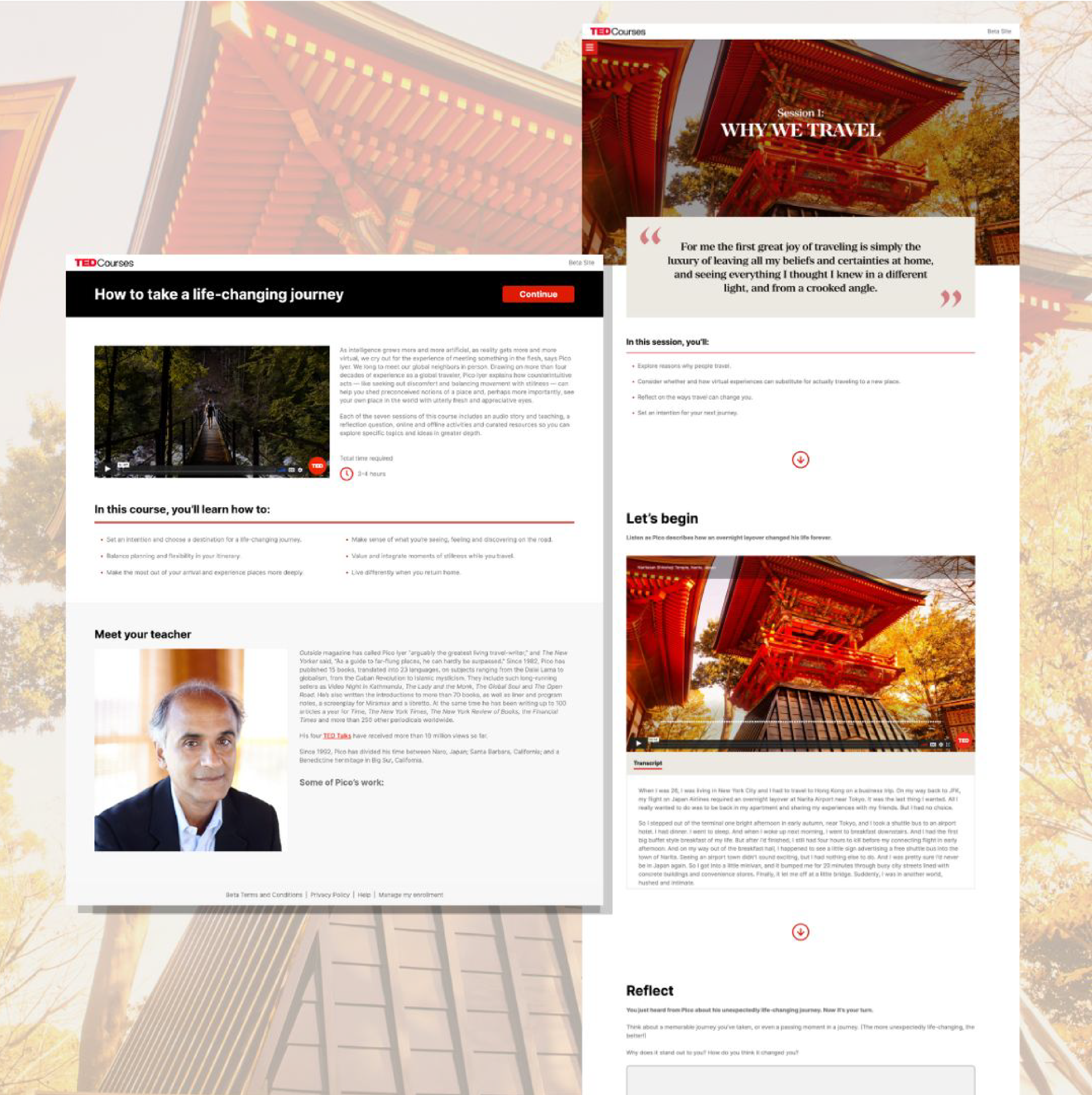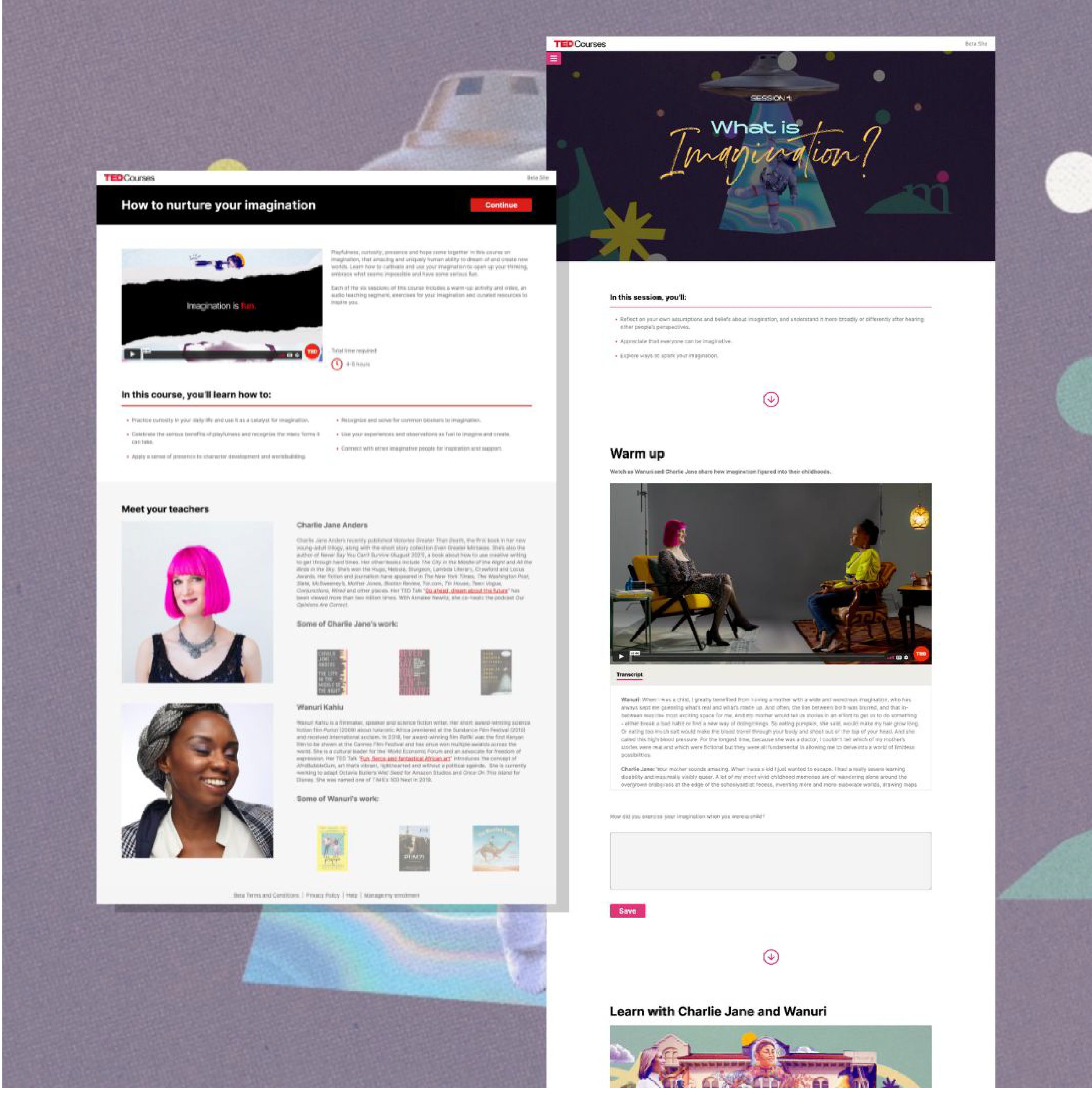 "Digital Wake worked with TED to design and build a new online environment for in-depth lifelong learning experiences.

They contributed instructional design expertise, user interface design, and technical know-how to help TED launch beautifully-crafted courses."

Mary Kadera - Director, TED Courses︎